Quesos Larra
(Burgui)
In 1985 the brothers Heli and Mikel Aznárez Lus, seeing that Roncal shepherd's cheese was not being made, started building a farm to produce sheep's milk to later start making said artisan cheese.
Due to the demand that has been increasing in these 20 years, they begin to collect milk from the shepherds in the area in order to gradually increase production.
Today, installed in the Burgui industrial estate, we are a reference within the Roncal denomination of origin.
Type of company: Farmers, Cattle farmers and other producers
Type of product offered: Cheese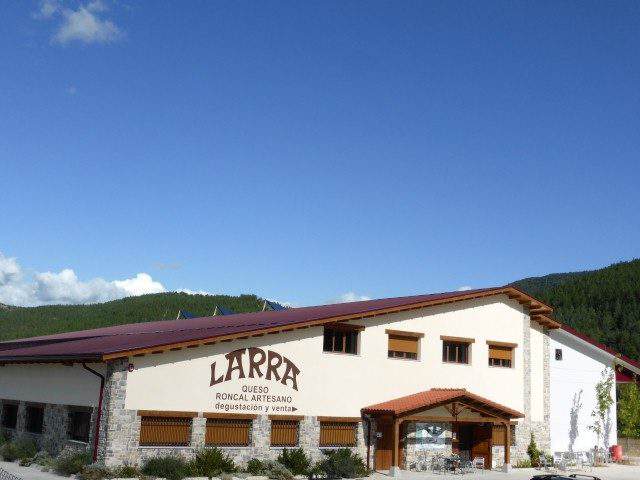 Address
Parque Empresarial Valle de Roncal, Parcela 7.2
31412 burgui, Navarre, ES