Tourist experiences in our campsites
For you to enjoy Navarra to the fullest
FOOT ROUTES
We offer a practical guide to develop easy walking routes starting from the campsite and reaching important points such as the mouth of the Arga river in the Aragon, passing through the baroque historical center of Villafranca and the crops and orchards of La Ribera, as well as the green routes of Arguedas and the route of the mines of Valtierra. PRICE: FREE OF CHARGE.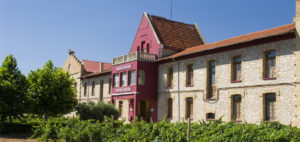 WINE CELLAR VISIT
Camping Bardenas has a collaboration agreement with Bodegas Marqués de Montecierzo. All guests staying in any type of accommodation can visit and taste for free. PRICE: FREE OF CHARGE.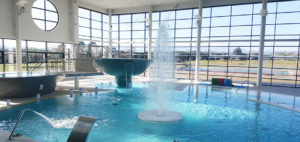 CENTRO TERMOLÚDICO DE CASCANTE
Camping Bardenas has a collaboration agreement with the spa of Cascante, and offers a 30% discount to all its customers for the enjoyment of all its facilities. PRICE: Adults 13€, Youth 10€ and Children 6€.
ROUTE OF THE MILLENARY OAKS
Circular route within the Special Area of Conservation (ZEC) Sierra de Aralar, with magnificent oaks of enormous size, whimsical and surprising shapes. Advisable for families with children between 3 and 10 years old, with wide and accessible stretches, with a practically flat and easy to do route.
CATALOG OF TOURIST EXPERIENCES
An extensive collection of more than a hundred tourist experiences offered by accommodations, travel agencies, incoming agencies, wineries, adventure parks, etc… divided into 21 categories.
Download here the tourist experiences