Nattura
(Lumbier)
Raft descents down the Irati River through the Foz de Lumbier
Perfect activity to get to know this magnificent enclave from within . The objective will be to enter it in a respectful way and make contact with the values and natural resources of this river habitat, framed in the Natura 2000 Network.
It is a protected space; the Foz de Lumbier Nature Reserve.
We will make a tour in pneumatic rafts by the hand of our guides; They will teach us how to form a team for the descent and they will also introduce us to its inhabitants.
It is a perfect activity for families or groups of friends .
Type of company: Activities company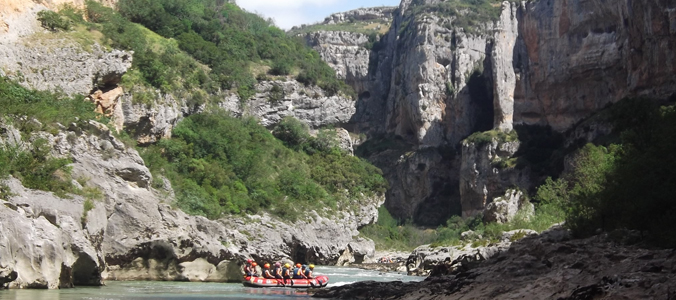 Address
Piscinas Municipales de Lumbier. C. Iturbero s/n
31440 lumbier, Navarra, ES