MIEL BAIGORRI
(Sangüesa)
Miel Baigorri is a family business with many years of tradition and history. We go back to the first decades of the 20th century. It is in this first generation that grandfather Gregorio begins raising bees. It was a farm with a traditional way of life, where honey and the cultivation of many other products were the means of subsistence.
The passion for the world of bees was the legacy that gave rise to Miel La Sarda in the eighties by professional beekeeper Carmelo Marco Baigorri.
In 1991 we decided to change the name to Miel Baigorri and thus it was consolidated as a family business, where the star product was still honey.
The second and third generation, parents and son, continue to work to maintain the identity of the company and the high quality of its products with traditional craftsmanship.
Type of company: Farmers, Cattle farmers and other producers
Type of product offered: Honey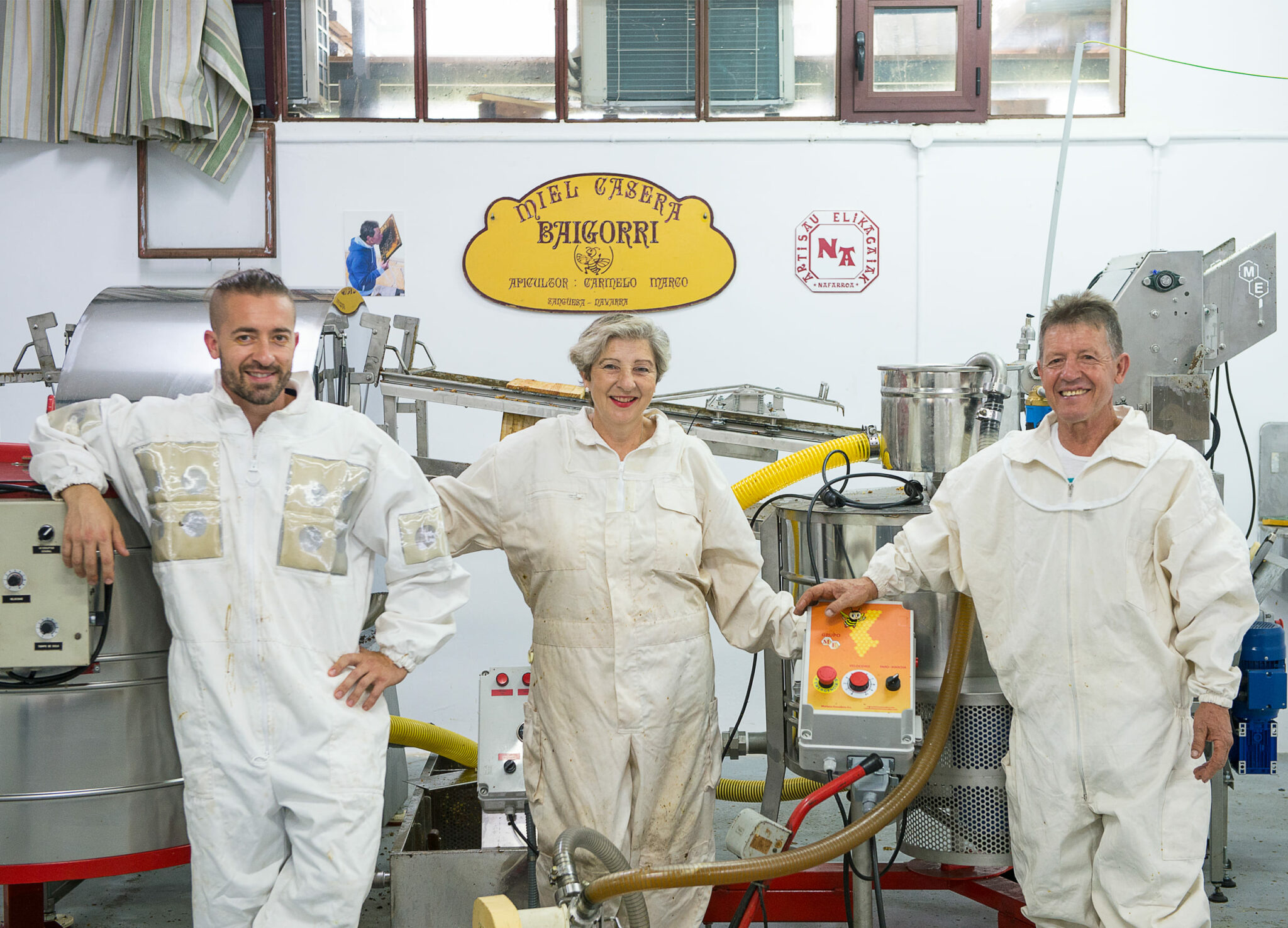 Address
Avenida Aragón nº 28
31400 Sangüesa, Navarre, ES