Bodega Marqués de Montecierzo
(Castejón)
Family winery that is located in an emblematic building of more than 100 years in the town of Castejón whose walls emanate a lot of history. It was the most important flour factory in the north of Spain and one of the largest in Europe. Later it was used as a prison, during the Civil War and later years, where they had prisoners working battalions. After the cessation of the activity and its subsequent disuse-abandonment, the building was acquired and rehabilitated by the Lozano-Melero family. Currently in the building (listed as local heritage and with the highest concentration of white storks in the area) white, rosé and red wines are produced in an artisanal way, aged in new French and American oak barrels and coming only from our vineyards, where we control the grapes from the field with great care and affection, carrying out a traditional and sustainable cultivation.
The building has stone basements that allow ideal temperature and humidity conditions for the stable aging of our wines.
Our main engine is family, work and organic care in the field.
Our mission as farmers is to treat the field with the greatest respect and with techniques inherited from our grandparents and as viticulturists and winemakers offer traditional wines of the highest quality, providing the best service to our Clients and Friends; and spread through wine tourism the culture of good work in wine. All this to distinguish ourselves and make Bodega Marqués de Montecierzo , a top wine cellar that you can buy in our physical store and online with our brands Emerging, Montecierzo,…
We offer a guided tour of the winery (museum room, barrel and aging room and storage room) and afterwards, in a relaxed way, we do a tasting with our wines . We try to ensure that visitors leave our house with certain basic aspects of wine tasting and knowing a little more about our origins.
Experiences: Experience A.O., Unique experience, Wine experience
Type of company: Farmers, Cattle farmers and other producers, Winery
Opening Hours
Monday: Guided tour prior reservation 12:00 and 18:00 h
Tuesday: Guided tour prior reservation 12:00 and 18:00 h
Wednesday: Guided tour prior reservation 12:00 and 18:00 h
Thursday: Guided tour prior reservation 12:00 and 18:00 h
Friday: Guided tour prior reservation 12:00 and 18:00 h
Saturday: Guided tour prior reservation 12:00 and 18:00 h
Sunday: Guided tour by reservation 12:00 h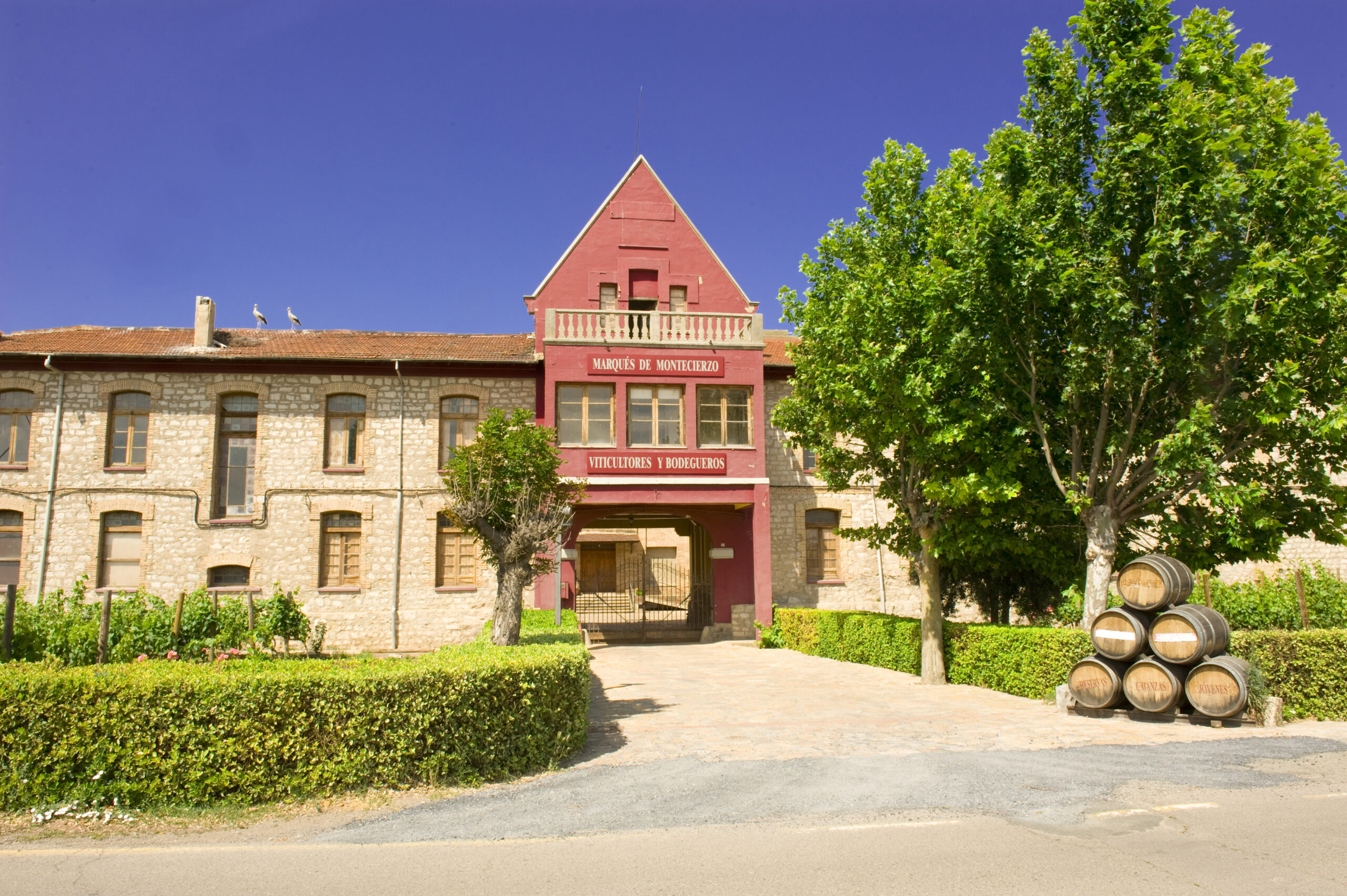 Address
Calle San Jose 62
31590 Castejón, Navarre, ES