Ermitagaña Market
(Pamplona)
Our Market is the most recently built Municipal Market in Pamplona. Thanks to this we can say that the Ermitagaña Market has modern facilities suitable for everyone.
The Ermitagaña Market has developed a work of impulse and dynamization of its activity, projecting itself beyond the scope of the neighborhood. We have taken numerous initiatives to improve service by extending opening hours, home delivery, etc., and we have carried out several advertising and promotional campaigns to promote healthyconsumer habits, stressing the importance of consuming fresh seasonal products.
We have also been pioneers in organizing activities of interest to our clients such as cooking courses, talks, children's activities, etc.
In our Marketplace you will find everything you need to complete your shopping cart. Fresh fruits and vegetables, seasonal meat and fish, pickles and preserves, bread, pasta and coffee, and even some beautiful flowers and plants.
Opening Hours
Monday: 8:00 – 14:00 h
Tuesday: 8:00 – 14:00 h
Wednesday: 8:00 – 14:00 h
Thursday: 8:00 / 17:00 – 14:00 / 20:00 h
Friday: 8:00 /17:00 – 14:00 / 20:00 h
Saturday: 8:00 – 14:00 h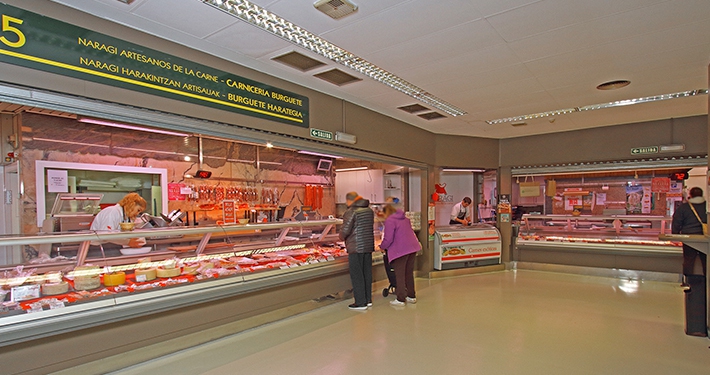 Address
C/ Ermitagaña 4
31008 Pamplona, Navarra, EN